The Swiss Abroad were asked by the OSA to shoot a video greetings message to celebrate 100 years of the Organisation of the Swiss Abroad (OSA). Have a look at the video!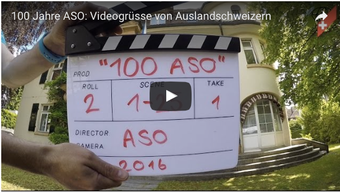 The resulting video with all the messages was shown during the jubilee festivities on Bundesplatz in August 2016.
Have a look yourself and enjoy!