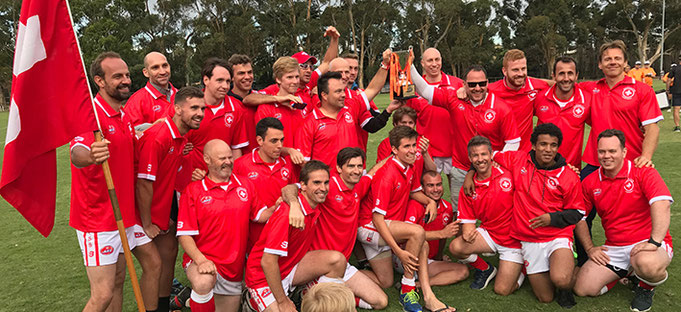 A highlight on Melbourne's multicultural sporting calendar was the AFI Harmony Cup which took place on Sunday, 2 April. As Brian Clarke, CEO of Australian Football International, says: "As well as being a great celebration of Aussie Rules Football, the Harmony Cup is a powerful vehicle for bringing communities together." Ten amateur teams representing their countries, competed fiercely but fairly and a lot of fun was held by players as well as spectators.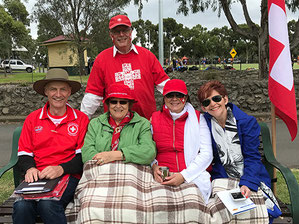 Team Switzerland had a stellar debut as they were crowned Group B champions, winning all three games in that category. First, they convincingly won against Team Harmony, a team made up of players from different countries of origin. Their second game was against the favorite Team Ireland, the winner of the 2016 Group A Cup. This match was an absolute nail-biter with Switzerland coming out on top by one point! Edged on by a small team of enthusiastic supporters, the third game against Team Chile, too, was hard fought and ended with Switzerland being victorious by a respectable margin.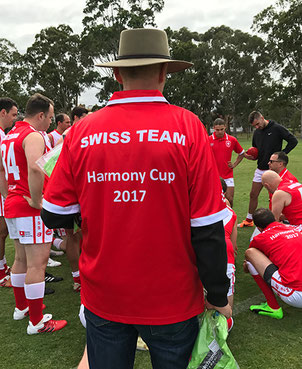 Congratulations to all the players for a great effort. Special mention must go to the coach, Claude Staub and team manager – the man that made it all possible – Rémy Favre!