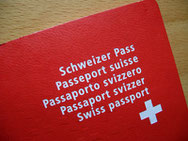 Swiss citizens residing in New Zealand, the Cook Islands, Fiji, Samoa, Tonga, Tuvalu, Niue and American Samoa will have the opportunity to apply for a new Swiss passport and/or ID card in Kaponga or in Timaru instead of flying to Wellington for this purpose. This service will be available from 2 to 6 October 2017. 
All Swiss citizens registered with the Embassy of Switzerland in Wellington will be informed about the exact details and procedure by e-mail three months before the date. 
Please make sure that your personal data and your e-mail address are up-to-date and also that your family members are duly registered with the Embassy in order to receive the detailed announcement and to be able to benefit from this service.
Should you miss the opportunity of having your biometric data captured in Kaponga or Timaru, you can always apply for a new identity document at our Wellington office under the regular procedure. Please refer to our website: www.eda.admin.ch/wellington under 'Services'.
You may also have your biometric data registered in Switzerland or in another Swiss representation abroad. Please note, however, that you have to lodge an online application on www.schweizerpass.ch beforehand, with the indication 'Wellington' as your place of registration and a remark mentioning where and when you wish to have your biometric data taken. After our verification, your passport application will be forwarded to the passport office you have selected and you will get a confirmation.