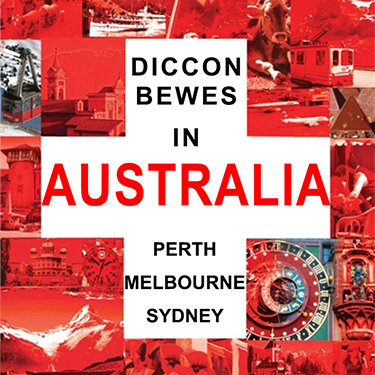 Diccon Bewes is a best-selling author of books about Switzerland. This Englishman takes a wry yet affectionate look at his adopted country and its people, enthralling his readers as he takes them on a fantastic journey across Switzerland.
He is soon embarking on another fantastic journey – TO AUSTRALIA! The Consulate General has organised a couple of book-signing events. Don't miss this opportunity to meet and listen to Diccon as he addresses the kinds of questions often asked by expats in Switzerland – he has a special way of answering them!
PERTH: Tuesday, 8 May 2018
4:00pm
69 Outram Street, West Perth
Fully catered
Door fee will apply – $20 p.p. 
MELBOURNE: Wednesday, 23 May 2018
2:00pm & 7:30pm
Swiss Club Victoria
89 Flinders Lane, Melbourne
FREE – register here
SYDNEY: Tuesday, 5 June 2018
6:30pm
Goethe Institute
90 Ocean Street, Woollahra
FREE – register here