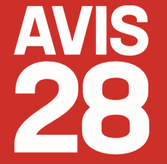 Switzerland is a success story, but it will have to evolve under fast changing international conditions. Therefore, foreign policy will become more important for Switzerland's prosperity and security. Starting from these reflections, Federal Councillor Ignazio Cassis established the AVIS28 working group in 2018 with the aim to define a coherent and adaptive foreign policy vision for Switzerland for 2028. AVIS28 is a source of inspiration and new ideas, and at the same time, it should initiate a broad discussion on the future of Swiss foreign policy. Switzerland needs the courage to change. Its foreign policy must become more focused, networked and agile. Switzerland should also work more closely with like-minded states, like Australia and New Zealand, towards their common goals.
A six-point vision is shaping tomorrow's Swiss foreign policy:
Swiss foreign policy is strategic and focuses on clearly defined interests and values – also towards the major world powers.
Foreign and domestic policy are closely intertwined. Foreign policy is broadly supported domestically – more over because its priorities correspond to the expectations of the population and the cantons.
Citizen services, both from within and outside Switzerland's borders, and cooperation with the Swiss economy are recognised as assets.
Switzerland is firmly dedicated to a more peaceful and stable world. It strengthens the rule-based order through successful initiatives and is committed – offline and online – to better compliance with international law and human rights.
New technologies are established as foreign policy topics. This is supported by International Geneva, standing as one of the world's leading governance locations of the digital transformation.
Switzerland is committed to the bilateral path and is also shaping Europe in a closed partnership as a non-member of the European Union.
     The debate is open.
The Consular Directorate is gearing up for the Future
As part of the AVIS 2028, the Consular Directorate wishes to develop its services according to the world of tomorrow. What will be the expectations and needs of the Swiss Abroad in 2028? What administrative services will Switzerland need to put in place to respond appropriately? In order to find answers to these questions, the Swiss Abroad are invited to contribute and share their insights through a survey. Please tell us your needs and expectations as a Swiss national living abroad. Start the questionnaire now. 
Stefano Vescovi | Deputy Head of Mission, Embassy of Switzerland in Australia