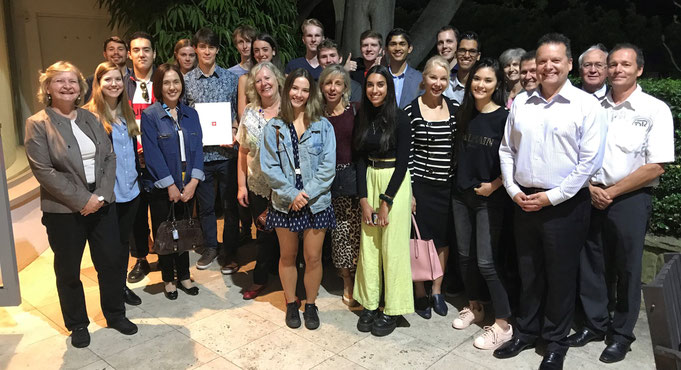 Congratulations to all new Young Swiss Citizens!
On Thursday, 31 October, the Consulate General of Switzerland invited the young Swiss who turned 18 in the year 2019 and their parents to an initiation and information evening. For the first time, the event was held at the residence of Consul General Bernadette Hunkeler Brown, with the presence of Beat Knoblauch, Member of the Council of the Swiss Abroad and the President of the Swiss Club of New South Wales, Daniel Frutiger.
Staff of the Swiss Consulate highlighted all the Services which are extended to Swiss Citizens in Australia. Other topics touched were the voting rights of the Swiss Abroad and of particular interest to some young Swiss were the education possibilities at Swiss Universities, such as Math at the  Federal Institute of Technology (ETH) in Zurich. Another young Swiss talent, an accomplished ice skater thought about furthering her career in Switzerland. Chef Daniel Frutiger attended to some delicious delicacies, which gave the finishing touch to a worthwhile Swiss themed evening to get to know the next generation and help them in their next career steps.