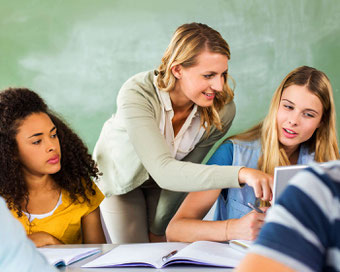 Are you a student or graduate from a university, university of applied arts and sciences, a teacher training college or a qualified teacher seeking experience? 
The exchange-programs offered by Movetia gives young students and graduates from abroad the opportunity to work as language teaching assistants in Swiss grammar schools, vocational schools and vocational baccalaureate schools. As native speakers, they bring a unique richness to the teaching of languages, as well as exemplifying cultural aspects of their country of origin. 
The program is for young Swiss Abroad who were either born in a country where English, German, French, Spanish or Italian is the official national language or have lived there from the age of four. The paid position begins after the summer holidays and usually lasts a whole school year. The deadline for applications for the school year 2020/21 is 13 March. For further information and registration, please see the website.